Billionaire daughter IshaAmbani and AnandPiramal wedding
January 9, 2019

Neeti Mohan's Pre-Bridal Photo Shoot with Kalki
March 22, 2019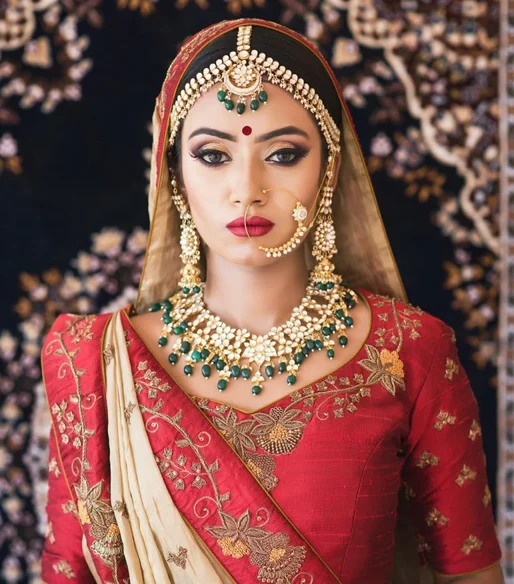 Bridal makeup turns out to be the most crucial aspect of a bride's look. Also, it requires thorough thought, planning, and preparation. Bridal glow requires months of skincare regime. Being known as one of the top wedding planner in Udaipur, I know how difficult it can get when you're planning to arrange the perfect makeup. We deal with all the aspects of your beauty enhancement for the wedding so that you can focus on the rest of the planning. I will elaborate further on what all you need to keep in mind while ensuring best makeup for bride/bridegroom.
WeddingVings have professional makeup artists who understand your expectations. You can get the best makeup artist if you prefer a suitable plan for your memorable wedding. Make sure to be open with your makeup artist about your choice of makeup.
Here is a list of some essential bridal makeup tips to look gorgeous!
Prepare your skin
Makeup will look good on healthy skin only! Dear bride to be, start your skin care regime in advance, typically six months before the wedding day. Also, try to follow a healthy skin care routine which includes exfoliating, deep cleaning, toning, and moisturizing. Use sunscreens, day, and night serums to pamper your skin. Make sure to follow this skin care in your daily routine.
Base preparation tips
Start your makeup with cleansing your face well and then patting it dry to make sure that there are not any visible traces of dirt or oil on the face. To obtain a long-lasting look, you need to clean your face properly. While preparing best before your wedding, I'd recommend you to choose your wedding planner wisely.
Bronzer tips
Bronzer is commonly used to make your face look sharp in photographs. Take a blush brush and apply with strokes on the sides of the chin, not on the center. Follow the same on the sides of the forehead and side of your nose bone.
Blush tips
Of all the bridal tips, this is the most important. If you want to keep your look natural and trendy, say no to over dramatic blushed cheeks. Take some blush on the brush and remove off the excess by patting. While putting it, you need to hold a steady smile and apply it in a circular motion.
Lipstick tips
If you have considerably thin lips, you need to line your lips along with the natural line with a color that matches your normal skin tone. But if you have plump lips, then do the same with a darker shade. Wear a lipstick that matches your whole look.
Try to choose a maroon and darker shade for bigger and fuller lips, and light shades like peachy pink for thin lips.

Thin lips people can use lip plumper, whereas large lipped people can use a simple lip gloss.
Explain your needs to the makeup artist
If you hire a makeup artist, make sure to explain your needs adequately. If you describe the things in advance, your chances of getting the desired look will get significantly high. Try to take a trial session before the wedding day.
Get enough sleep
Good sleep is very much important. The more you sleep, the more time your body will get to repair itself. Make sure to sleep for at least seven hours daily. This way you can keep your under eye circles away.
 Match the makeup with your attire
Look at your clothes and jewelry. You can also consult your makeup artist about the look which gets along with your dress. Try not to go for any last minute changes.
Day time or night time wedding
This is an important point to keep in mind when it comes to an  Indian wedding. Keep your makeup minimal in the day time ceremonies. However, for the night time ceremonies, it will work out best if you try to keep your makeup heavy and add more colors. For a morning wedding, choose pastel shades for carrying out your eye makeup.
What's a better place than Udaipur for a memorable destination wedding? You can follow these tips and enjoy your destination wedding without any hassle by choosing a reliable destination wedding planner in Udaipur like us.